Project Canterbury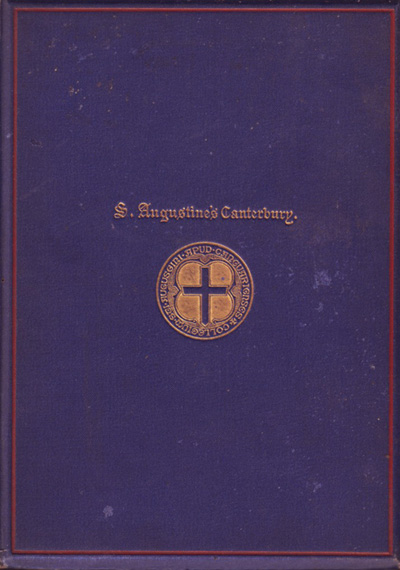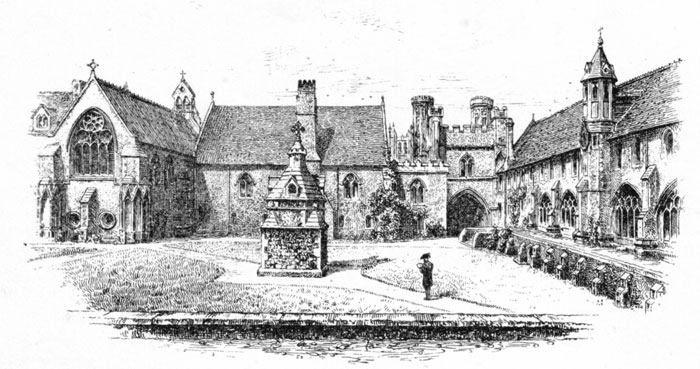 THE QUADRANGLE OF S. AUGUSTINE'S COLLEGE, CANTERBURY
S. Augustine's, Canterbury.
Its Rise, Ruin, and Restoration.
BY THE REV. G. F. MACLEAR, D.D.
Warden of S. Augustine's, and Hon. Canon of Canterbury.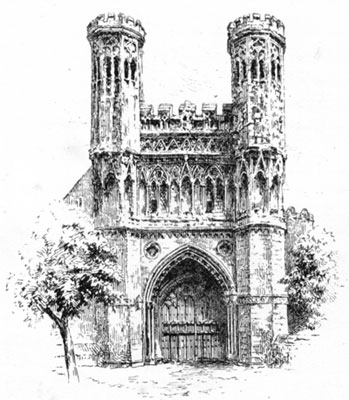 LONDON:
WELLS GARDNER, DARTON, & CO.,
PATERNOSTER BUILDINGS.
1888.
Transcribed by the Right Reverend Dr. Terry Brown
Bishop of Malaita, Church of Melanesia, 2007
---
---
[v] PREFACE.
THE restoration of the time-honoured religious house of S. Augustine, Canterbury, and its re-dedication as a Missionary College, mark an epoch in the history of our Church to which the future ecclesiastical historian of the nineteenth century cannot fail to draw attention. A convenient Handbook respecting the history of the College has been often asked for, and in reply to many requests this little work has been written.

In its compilation I have to acknowledge my obligations to Thorn's 'Chronicle' in the Decem Scriptores; to Thomas of Elmham's Historia Monasterii S. Augustini, edited for the 'Rolls [v/vi] Series' by Archdeacon Hardwick; to Hasted's Kent; to the S. Augustine's College Calendar for 1855; to the Occasional Papers, Nos. 233 and 234; to Articles in the Archæologia Cantiana, the Ecclesiologist for August 1848, and the Colonial Church Chronicle of the same year; and last, not least, to Dr. Bailey's Twenty-five Years at S. Augustine's. I am bound also to acknowledge the courtesy of the Editor of the Church Quarterly Review for permission to reprint portions of an article I wrote on 'Edward Coleridge and the Rise of Missionary Colleges,' in April 1885, and especially the great kindness of Canon Scott-Robertson and my colleague the Rev. T. H. Dodson in looking over the proof-sheets for me.
---
  

+

+ IN + MEMORIAM +

Robert Brett.

Edward Coleridge.

A. J. B. Beresford Hope.

+

  
---