Project Canterbury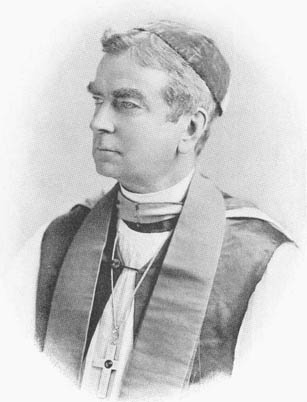 Cyrus Frederick Knight
1831-1891
---
The Sermon Preached at a Memorial Service Commemorative of the Right Reverend Cyrus Frederick Knight, fourth Bishop of Milwaukee, Holden on the 14th of October, 1891.
By Theodore Myers Riley.
Milwaukee: Burdick, Armitage and Allen, 1891.

A History of the Diocese of Milwaukee.
By Harold Ezra Wagner.
Milwaukee: The Diocese of Milwaukee, 1947.

The Rt. Rev. Cyrus Frederick Knight, D.D., D.C.L.
Fourth Bishop of Milwaukee, diocesan 1889-1891
---
The Peace of Jerusalem: A Sermon Preached at the Opening of St. Mark's Church, Boston, on the Third Sunday in Advent, 1859.
Boston: Damrell and Moore, 1859.

The Possible Enrichment of the Communion Office: An Essay Read before the Associate Alumni of the General Theological Seminary at the Annual Meeting of 1886.
Brooklyn: Orphans' Press, 1886.
---
Project Canterbury