Project Canterbury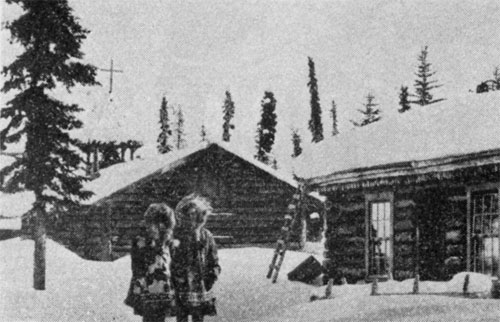 Anglicanism in Alaska
---
The Alaskan Missions of the Episcopal Church: A Brief Sketch, Historical and Descriptive
By Hudson Stuck, D.D., Archdeacon of the Yukon
New York: Domestic and Foreign Missionary Society, 1920.

Morning and Evening Prayer and The Holy Communion together with Selections of the Psalms Translated into the Eskimo Language of the Tigara Tribe of Arctic Alaska
Seattle: PECUSA, 1923.

Forty Years in Anvik
By John Wight Chapman
Hartford, Connecticut: Church Missions Publishing, 1931.

Address at the Service in the Cathedral of St. John the Divine New York for the Presentation of the Gift from the Native Women of Fort Yukon, Alaska, Sunday February 8, 1931.
By William Thomas Manning.
New York: no publisher, 1931.

Alaska Today.
New York: Church Missions House, 1936.

John Driggs among the Eskimos.
By Mary Cox.
New York: The National Council, 1956.

Peter Trimble Rowe: Trailbreaker in Alaska.
By Mary Cox.
New York: The National Council, 1959.
---
Project Canterbury