Project Canterbury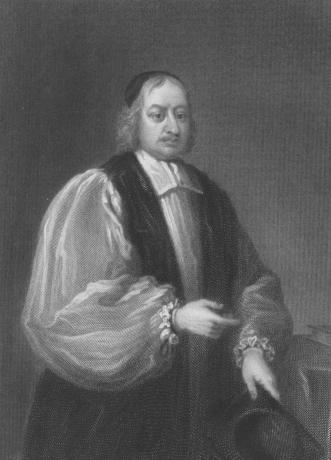 John Pearson
1613-1686
Master of Jesus College, Cambridge (1660-62)
Lady Margaret Professor of Divinity (1661-)
Master of Jesus College, Cambridge (1662-73)
Bishop of Chester (1673-86)
---
The Patriarchal Funeral,
or, A sermon Preached before the Right Honourable George Lord Berkeley upon the Death of his Father
London: Printed by E. Cotes for John Williams at the Sign of the Crown in St. Paul's Church-yard, 1658.

Exposition of the Creed. 1659.

An Exposition of the Creed
By John Pearson, D.D., Lord Bishop of Chester.
Revised and corrected by the Rev. E. Burton, D.D., Regius Professor of Divinity and Canon of Christ Church.
Oxford: Clarendon Press, 1877.

Promiscuous Ordinations are Destructive to the Honour and Safety of the Church of England (if they should be allowed in it). Written in a Letter to a Person of Quality.
London: Printed for James Collins at the Kings-Head in Westminster-Hall, 1668.

Vindiciae Epistolarum S. Ignatii. 1672.

A Sermon preached November 5, 1673, at the Abbey-Church in Westminster by John, Lord Bishop of Chester.
London: Printed by Andrew Clark for John Williams, Junior, at the Crown in Cross-keys Court in Little Britain, 1673.
---
Project Canterbury