Project Canterbury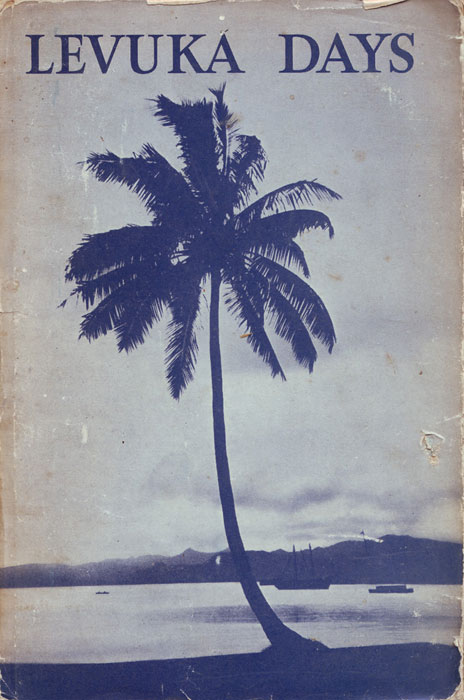 LEVUKA DAYS
OF A PARSON IN POLYNESIA
BY
C. W. WHONSBON ASTON
WITH AN INTRODUCTION BY
THE BISHOP OF POLYNESIA
Published for the
SOCIETY FOR THE PROPAGATION OF THE GOSPEL IN FOREIGN PARTS
15 Tufton Street, Westminster, S.W.1
by the
SOCIETY FOR PROMOTING CHRISTIAN KNOWLEDGE
Northumberland Avenue, London, W.C.2
1936
Transcribed by the Right Reverend Dr. Terry Brown
Bishop of Malaita, Church of the Province of Melanesia 2007.
Reproduced by kind permission of the United Society for the Propagation of the Gospel.
---
CONTENTS
---
[v] INTRODUCTION
THE Diocese of Polynesia is little known, and the lack of literature about it is partly responsible for this. It is, therefore, with pleasure that I commend this small book of the experiences of one of the priests who worked in the Diocese from 1931-34. The pages were written in the wilds of Papua, whither Mr. Aston went after his period of service in Fiji, and he may return once again.

Mr. Aston served at Levuka--the centre, in the middle of last century, of the European contact with Fiji; and though its former position has passed to Suva, it still has memories of its traditions to which it strongly clings. The Crown Colony is the principal sphere of the Diocese, but there is also permanent work in Samoa and Tonga with priests visiting islands still further beyond. The following pages illustrate vividly the various interests and problems which face a priest in a widely scattered parish, including innumerable islands separated by open ocean and rendered dangerous by the treacherous coral reef.

The chapters on our Indian Mission work and Suva were possible owing to the author having been asked to take duty in these places during the absence temporarily of resident priests, and so he was able to add [v/vi] to his experiences of a wandering life a slight insight into the more settled spheres thus represented.

I am greatly indebted to the Editorial Secretary of the S.P.G. for the care and trouble he has taken with the MS. and its preparation for publication. Without his encouragement and assistance it is probable this book would not have been published.

L. S. POLYNESIA.
January, 1936.
---
ACKNOWLEDGMENTS
THE quotation from Rudyard Kipling's Sussex (p. 9) is printed by kind permission of Mrs. Rudyard Kipling and Messrs. Methuen and Co.

The photographs facing pp. 32 and 65 are by courtesy of the Union Steamship Company of New Zealand, Limited.
---