Project Canterbury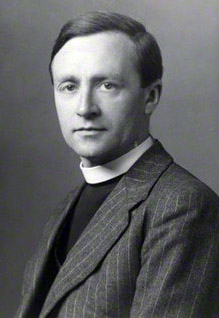 Eric Symes Abbott
1906-1983
---
Invitations to Prayer: Selections from the Writings of Eric Symes Abbott, Dean of Westminster, 1959-1974.
Cincinnati, Ohio: Forward Movement Publications, 1989.
---
Escape or Freedom? Six Addresses on Prayer.
Cambridge: Heffer and Sons, 1939.

Foothold of Faith: Three Addresses.
Westminster: Dacre Press, 1943.

Catholicity: A Study in the Conflict of Christian Traditions in the West.
Westminster: Dacre Press, 1947.

Education in the Spiritual Life: The Ninth Annual Vaughan Memorial Lecture Delivered at Doncaster Grammer Lchool on 12 May, 1961.
Durham: Doncaster Grammar School, 1961.

The Compassion of God and the Passion of Christ: A Scriptural Meditation for the Weeks of Lent.
London: G. Bles, 1963.

Westminster Abbey: 900 Years.
Westminster: Dean and Chapter of Westminter and Robert Nicholson, 1965.
---
Project Canterbury