Project Canterbury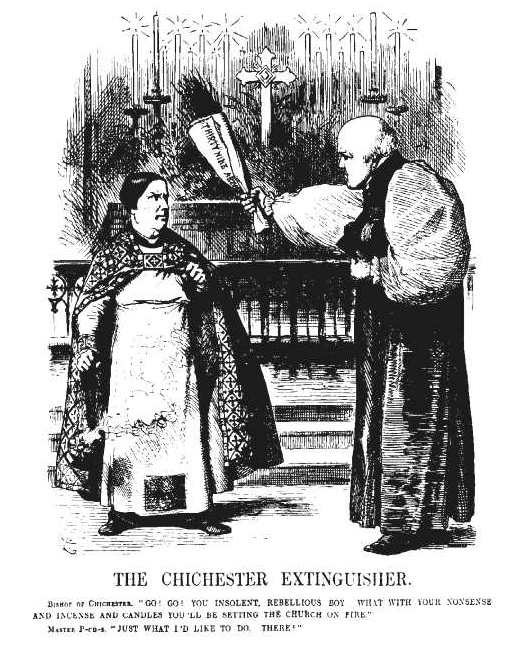 'The Chichester Extinguisher' from Punch, 18 July 1874
---
Caption:

Bishop of Chichester. "GO! GO! YOU INSOLENT, REBELLIOUS BOY. WHAT WITH YOUR NONSENSE AND INCENSE AND CANDLES YOU'LL BE SETTING THE CHURCH ON FIRE."
Master P-cu-s. "JUST WHAT I'D LIKE TO DO. THERE!"

Fr. John Purchas was Vicar of St. James, Brighton, England. His prosecution before the Court of Final Appeal took three years to conclude, resulting in Fr. Purchas's removal as Vicar of St. James Church for having used altar candles. The court case cost the Church of England £7,661. (To appreciate the scale of these costs, a house could be rented for £13 a year in 1874 in Brighton).

Image and caption provided by Mr. David Sharp.
---