Project Canterbury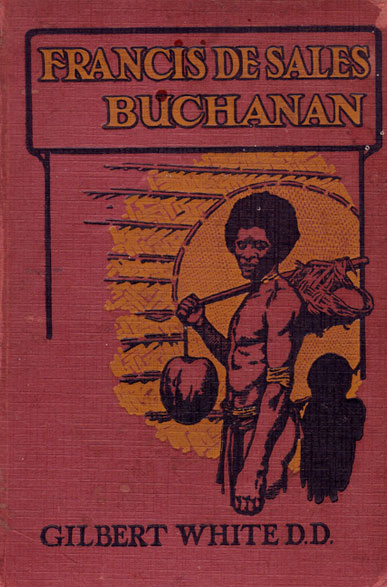 VENTURERS FOR GOD

 

Francis de Sales Buchanan

Missionary in New Guinea

 

 

A MEMOIR

BY

GILBERT WHITE, D.D.

BISHOP OF WILLOCHRA
FORMERLY BISHOP OF CARPENTARIA (1900-1915)

 

 

 

 

LONDON:

SOCIETY FOR PROMOTING
CHRISTIAN KNOWLEDGE

NEW YORK AND TORONTO: THE MACMILLAN CO.

  
---
Chapter I. Early Life
Chapter II. Sydney and North Queensland
Chapter III. Boianai
Chapter IV. Uga
Chapter V. Last Days
---
FOREWORD
FOR those parts of the life of Francis de Sales Buchanan which did not come under my own observation--i.e., the whole of his long service in New Guinea--I am relying on notes kindly communicated to me by the Most Rev. the Archbishop of Brisbane, formerly Bishop of New Guinea; the Right Rev. H. Newton, the present Bishop of New Guinea; the Rev. S. R. M. Gill; and the Rev. J. Hunt. In order to avoid tediousness I have not in every case quoted my authorities by name, but all statements as to Mr. Buchanan's life in New Guinea are due to one or other of these most competent authorities or to reports in the A. B. M. Review. I was asked by the Australian Board of Missions to write this Memoir of my old friend, and this must be my excuse for venturing on largely unknown waters.

GILBERT WHITE
(Bishop of Willochra)

August, 1922.
---
Project Canterbury