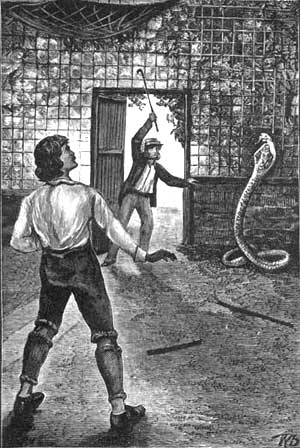 Happily he had a stout walking-stick,
and at once felled the reptile.  Page 26.
SKETCHES
OF
OUR LIFE AT SARAWAK.
BY
HARRIETTE MCDOUGALL.
WITH MAP.
PUBLISHED UNDER THE DIRECTION OF THE TRACT COMMITTEE.
LONDON:
SOCIETY FOR THE PROMOTION OF CHRISTIAN KNOWLEDGE;
NEW YORK: E. & J. B. YOUNG AND CO.
1882.