Project Canterbury
A MEMOIR

OF

JOHN ARMSTRONG, D.D.,

LATE LORD BISHOP OF GRAHAMSTOWN.

BY THE

REV. T. T. CARTER, M.A.

RECTOR OF CLEWER;

WITH AN INTRODUCTION

BY

SAMUEL, LORD BISHOP OF OXFORD.

OXFORD,

AND 377, STRAND, LONDON:

JOHN HENRY AND JAMES PARKER.

MDCCCLVII.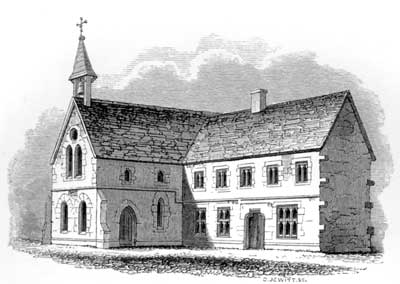 ST. ANDREW'S COLLEGE, GRAHAMSTOWN.
---
Chapter I. Early Life and Education. 1813-1836.

Chapter II. First Three Years in the Ministry. 1837-40.

Chapter III. Exeter. 1841-45.

Chapter IV. Life at Exeter Continued.

Chapter V. Tidenham. 1845-1853.

Chapter VI. Literary Work at Tidenham.

Chapter VII. The Church Penitentiary Cause.

Chapter VIII. Appointment to the Bishopric of Grahamstown.

Chapter IX. Grahamstown.

Chapter X. The Last Illness. 1856.
---
Project Canterbury