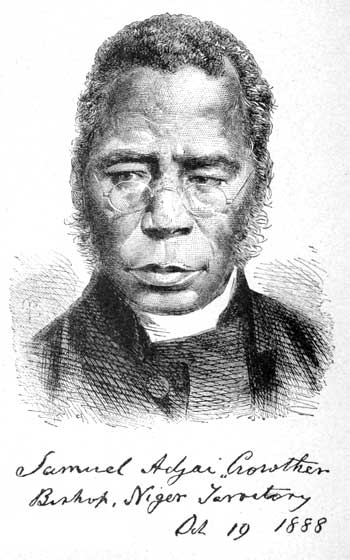 SAMUEL CROWTHER
The Slave Boy who became
BISHOP OF THE NIGER
BY
JESSE PAGE
From out the darkness gleamed a single star,
And lo! the tempest driven hailed its light;
So from the gloom of Afric, shone afar
The witness of the Lord, a blessed sight
Which many grateful saw, and kneeling there
Heard first the tidings of Salvation near.
LONDON
S. W. PARTRIDGE & CO.